It's no secret that the way a product is displayed has an impact on the consumer's purchase decision process.
Choosing the right display can be the right factor in promoting your products, but what makes an efficient display stand?
In a simple way, it's a display that combines functionality with visual impact and that's what was developed for the Auchan store in Alfragide.
This exhibitor is the home of a new space dedicated to food innovation in the Alfragide store called "Future Taste", which aims to highlight innovative products in the brand's stores and make known the food trends of the moment.
https://vimeo.com/641565912
Everything was carefully thought out, from the concept to the construction and assembly and even the creation of the media content that integrates the digital solutions, with the aim of building an exhibitor that does not leave the consumer indifferent.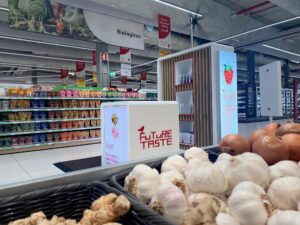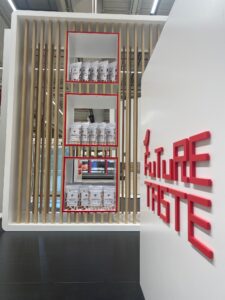 This building has illuminated lacquered furniture, counters with a fridge, Led light boxes and has incorporated some of our Digital Solutions, namely an Led TV with Digital Signage and a 155cm 3D Holographic Fan. A feat that unites traditional and technological elements in order to ensure the highlight of the articles on display.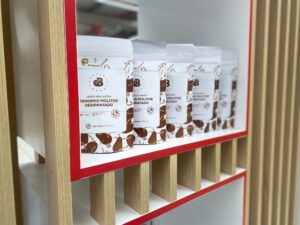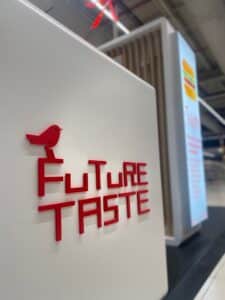 It's guaranteed to get your attention.
Discover more about in-house human solutions and many others