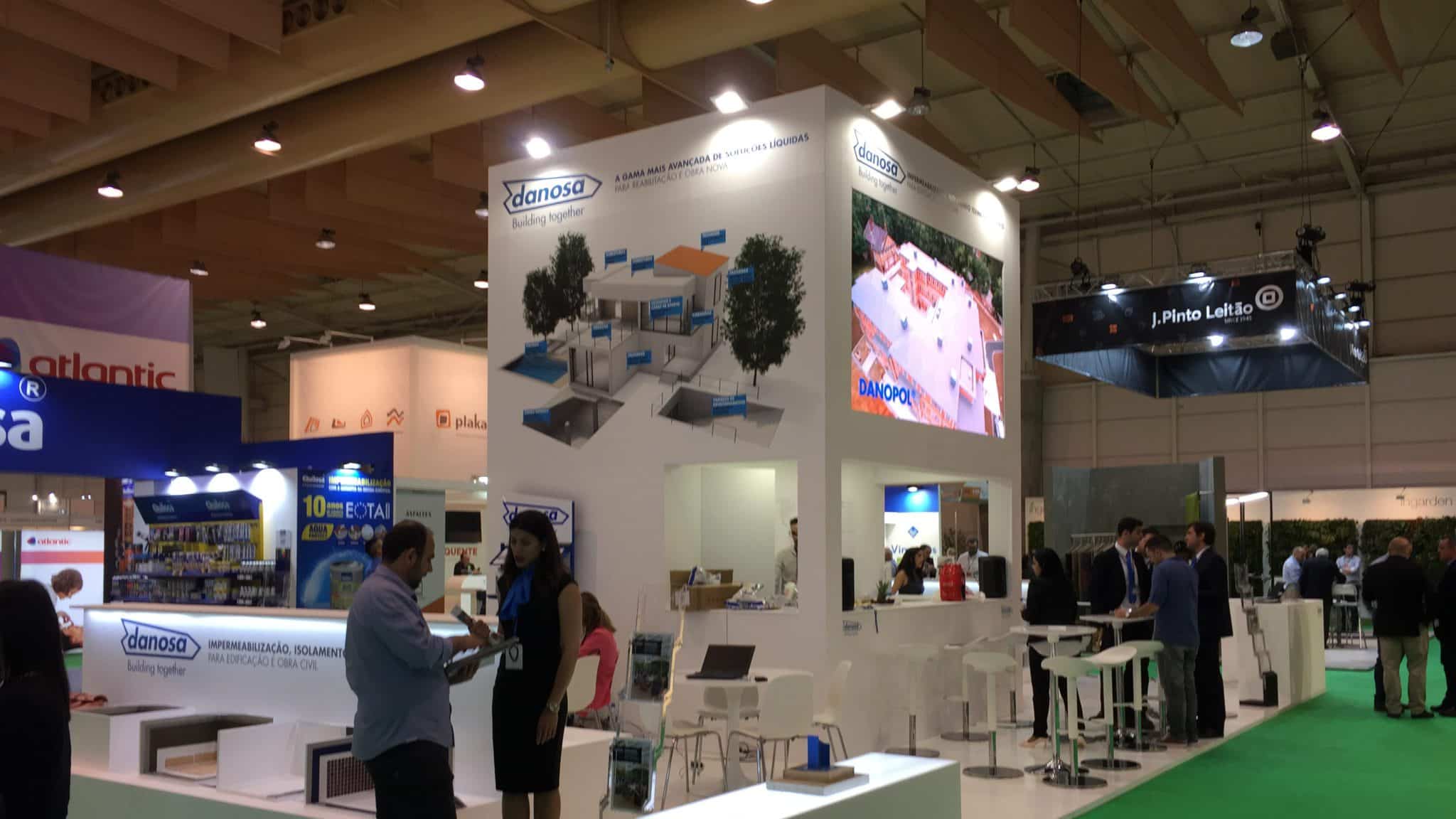 Event: Feira Tektónica 2018 // Dates: 16 – 19 May // Clients: Danosa
From the 16th to the 19th of May, RSB had the honor of being present at yet another national event, the Tektónica Fair, in the well-known Parque das Nações, in Lisbon.
This time, at the request of Danosa, a leading company in Spain in the production of waterproofing asphalt sheets and renowned throughout Europe for its other services in the public works sector, was produced ancustom stand and innovative that allowed the public to have access to a set of relevant information, related to the company itself and what it had to present.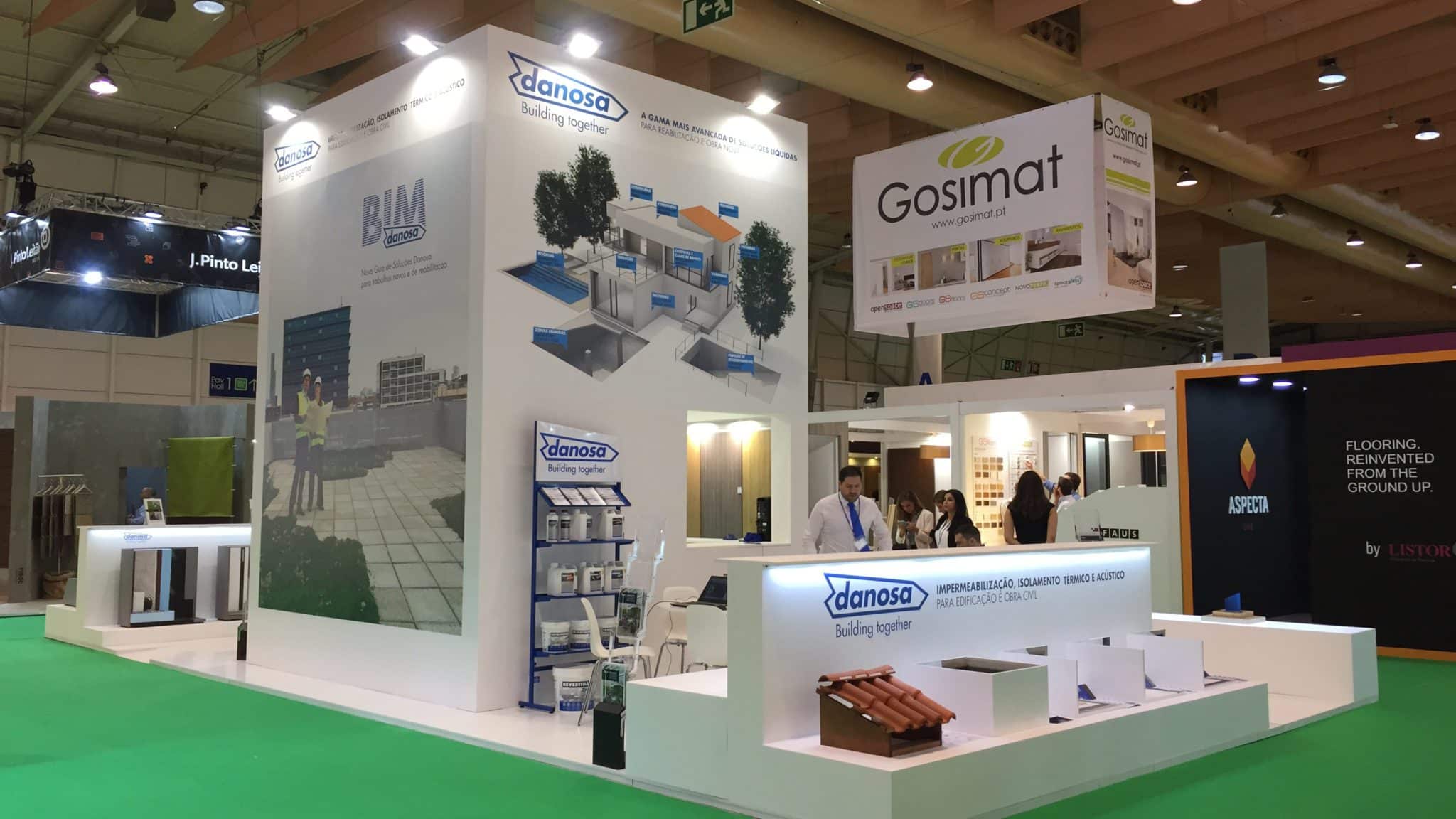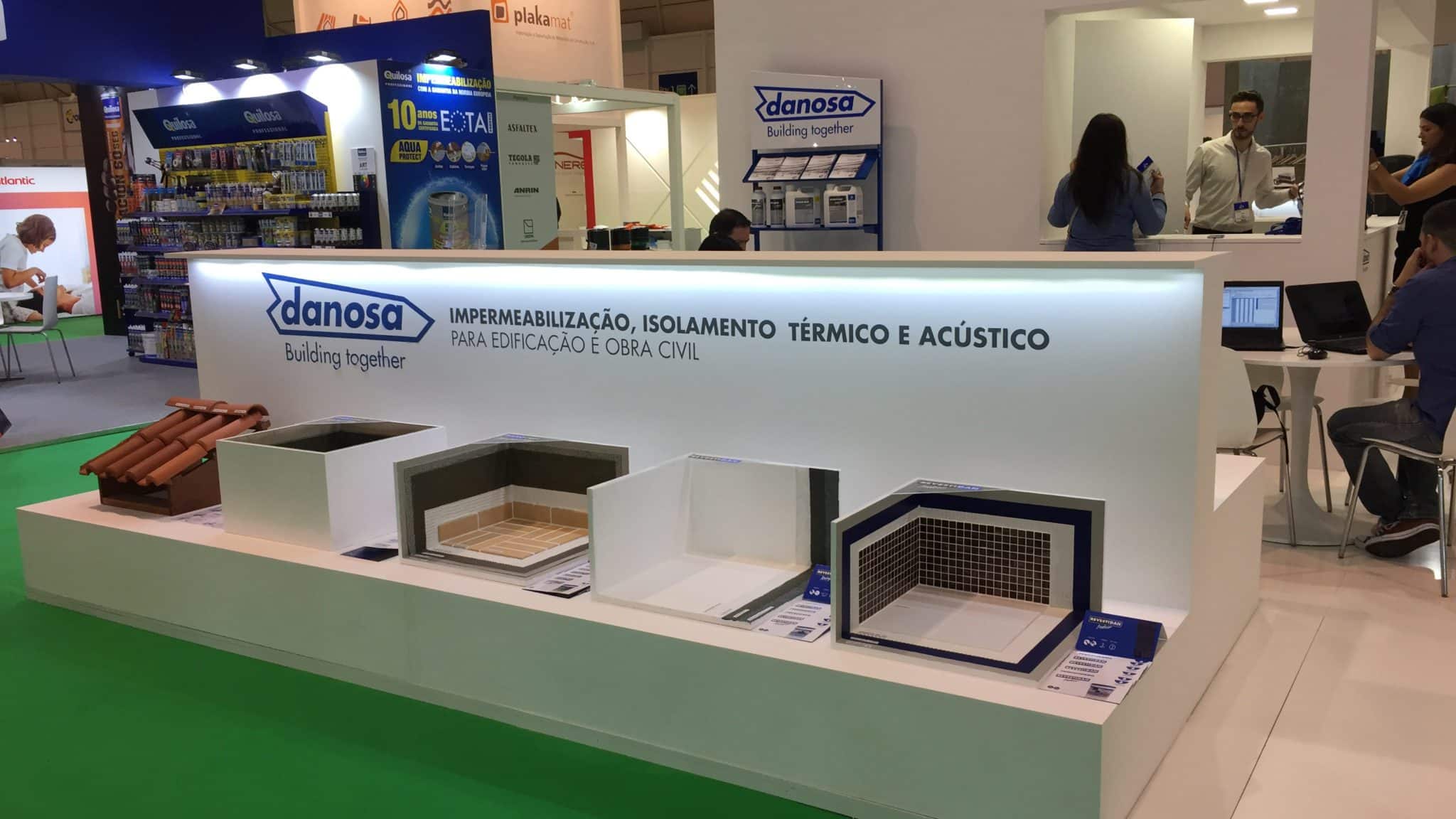 It took four days of hard work, but the effectiveness of the construction speaks for itself.
And as we were in Eurovision month, 12 points to RSB!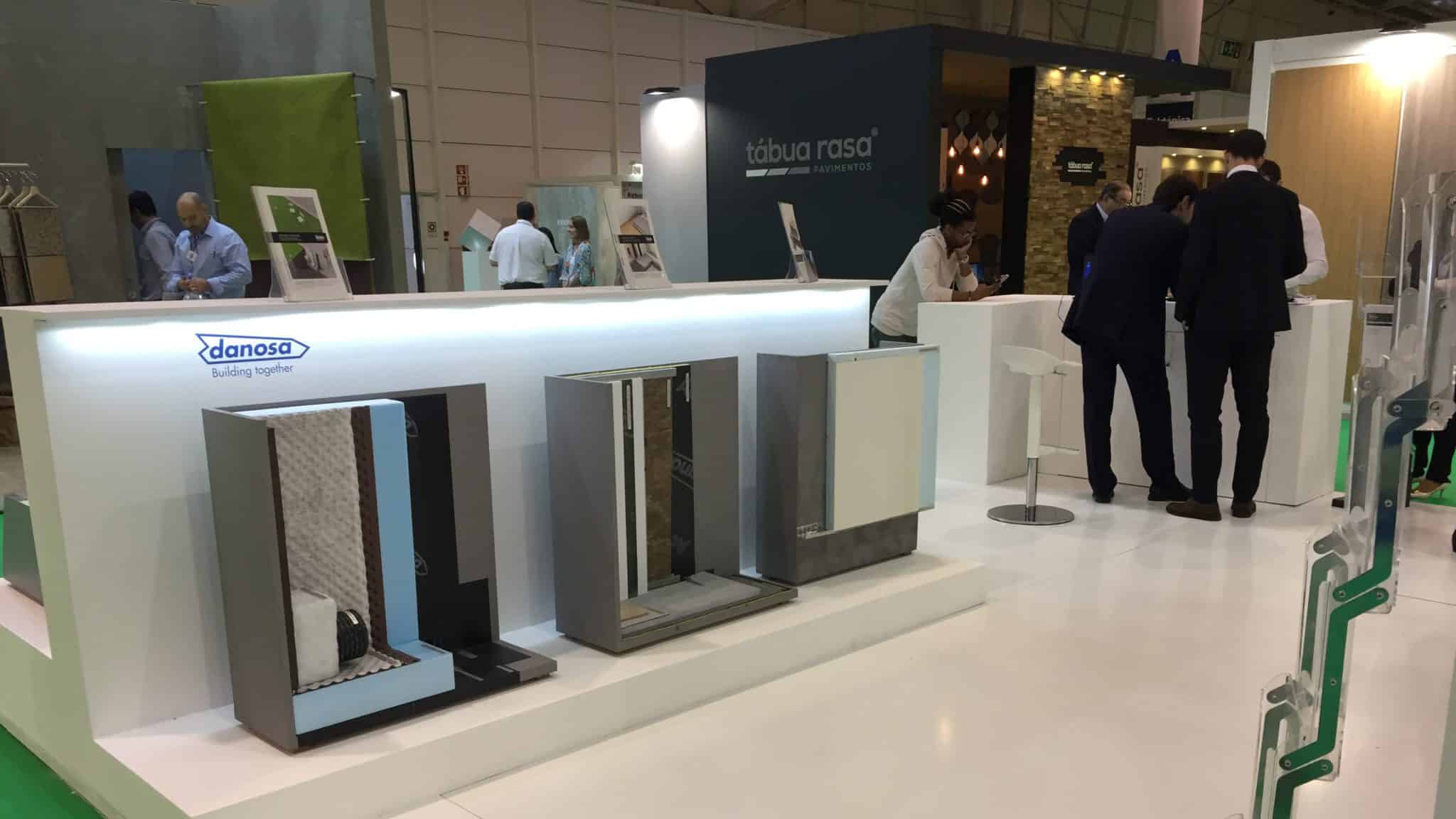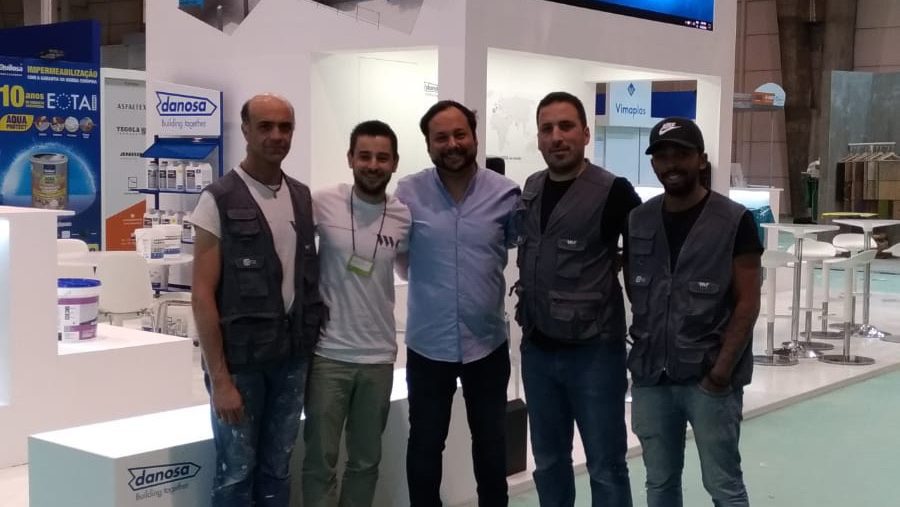 RSB – outSTANDing!
Do you have ideas for your Stand, but don't know how to put them into practice? At RSB we give wings to your imagination!
Discover our Stands for Fairs.