The drug Isentress 600 mg has been approved by the European Commission. In view of this, RSB and MSD join forces again in a new congress, whose objective is to activate that same brand.
This inhibitory agent has emerged as a very positive turning point regarding the treatment of HIV-1 infection, both in adults and pediatric patients and will be marketed in several European countries.
The event promoted by MSD had the support of our team through the installation of a 3D Holographic Fan and the subsequent creation of personalized content. Thanks to Luna, the line of technological equipment of excellence carried out by RSB, this event was visually marked by its avant-garde and original notes.
The Hologram projected a 3D image of the product, which created a visually appealing optical illusion caused by the LED lights. And that's precisely what makes it so fascinating.
Once again, RSB is ready to accompany and applaud the evolution of medicine in a very unique and innovative way!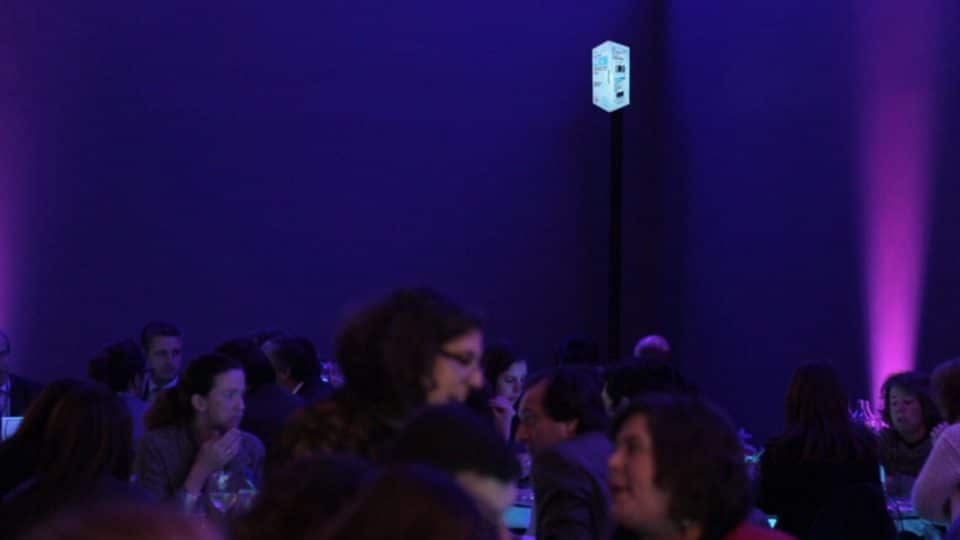 Aren't you familiar with the Hologram Solution? RSB presents you everything!
Discover our Digital Solutions.