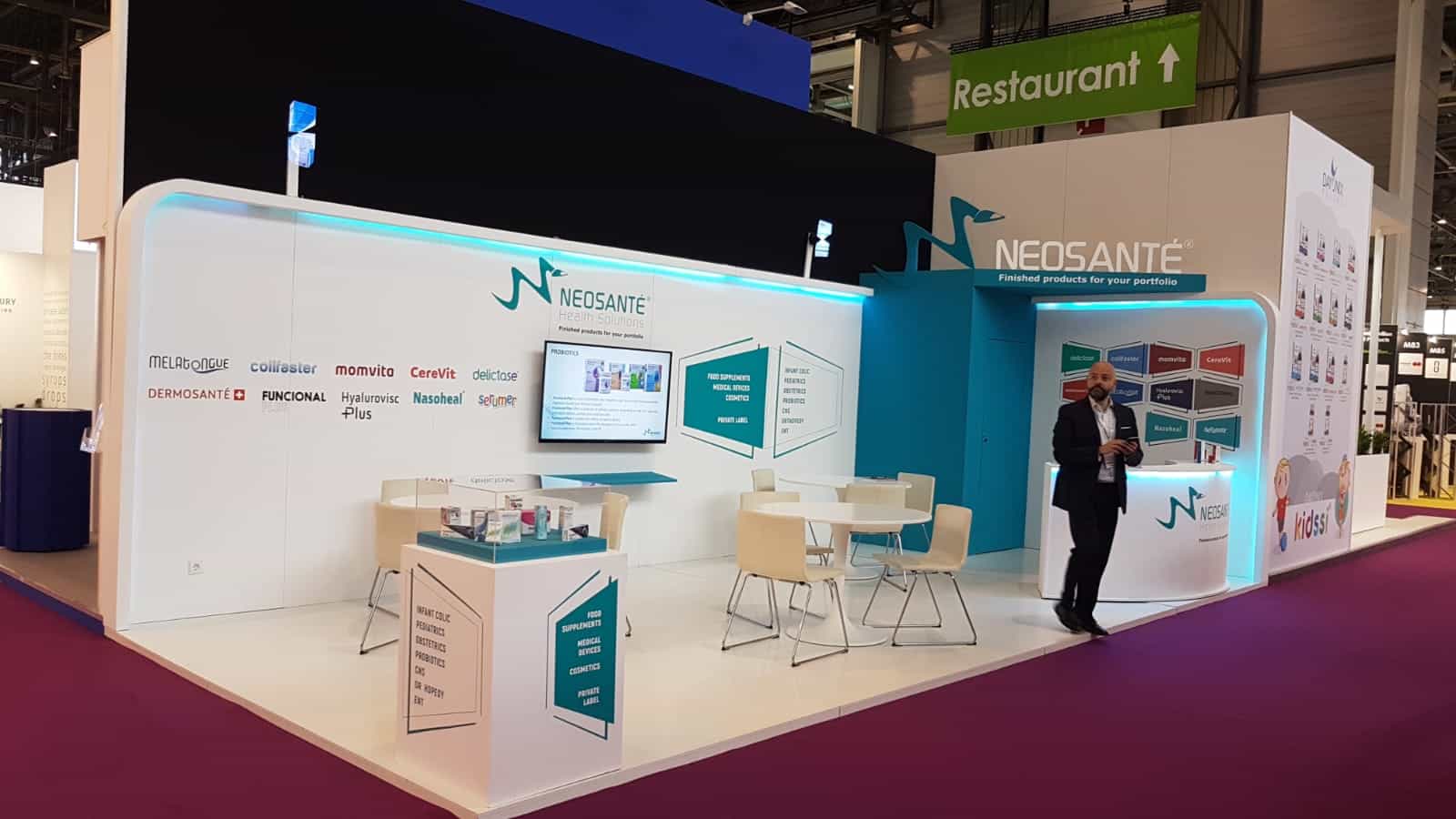 Event: Vitafoods Europe 2018 // Dates: 15th – 17th of May // Clients: Neosanté
Vitafoods Europe, an event dedicated to the availability of ingredients and materials for the functional and nutraceutical food and beverage and nutricosmetic industries, had 1,100 exhibitors and 21,000 visitors in 2017.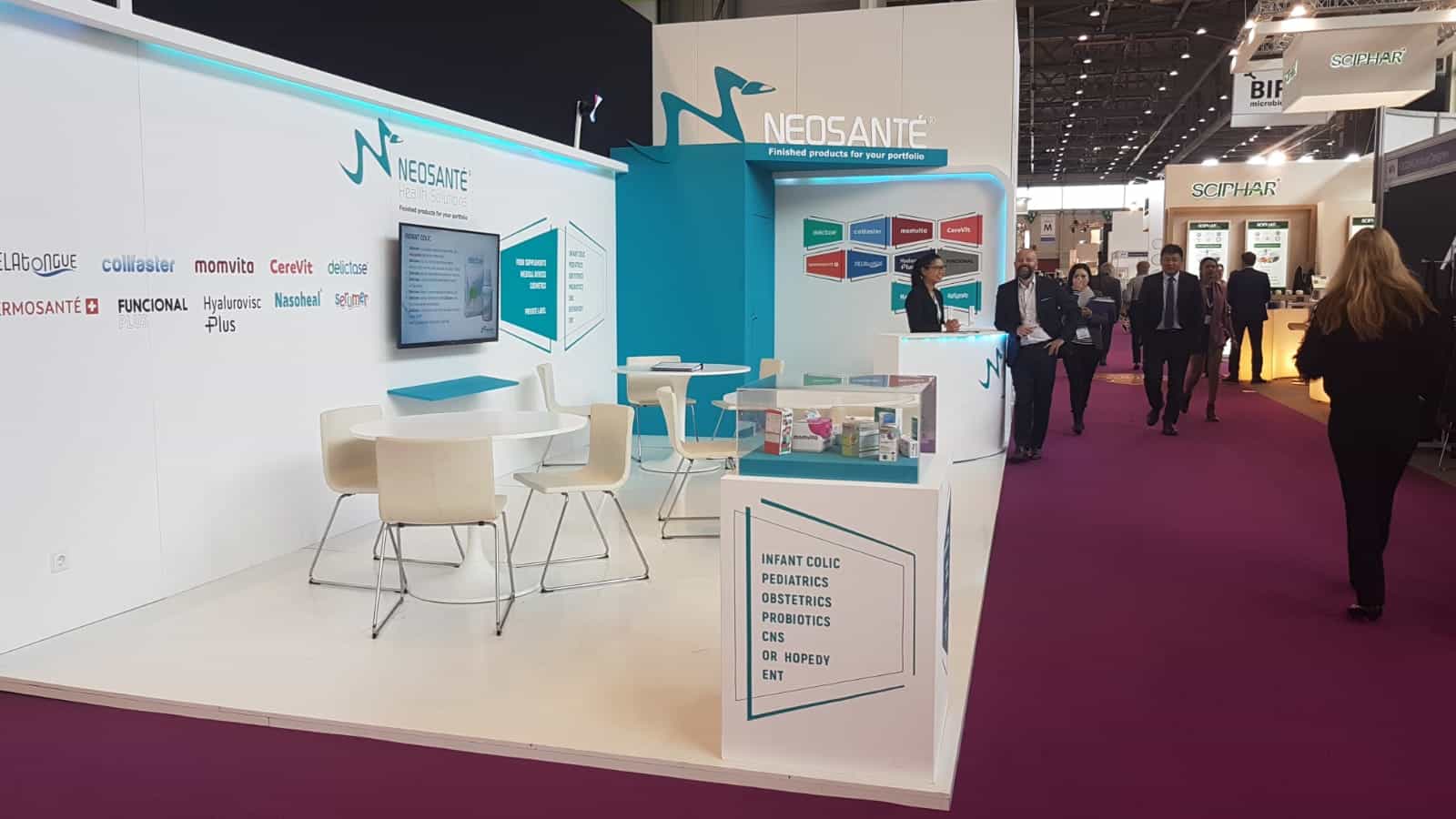 The next edition took place in May 2018, between the 15th and 17th, in Geneva, Switzerland.
This event brought together professionals from all over the world, giving them the opportunity to learn about new foods, innovative ingredients and products, hear the analysis coming from experts and, above all, learn about new technologies and market trends, or even meet colleagues from the same area, with whom they could discuss ideas.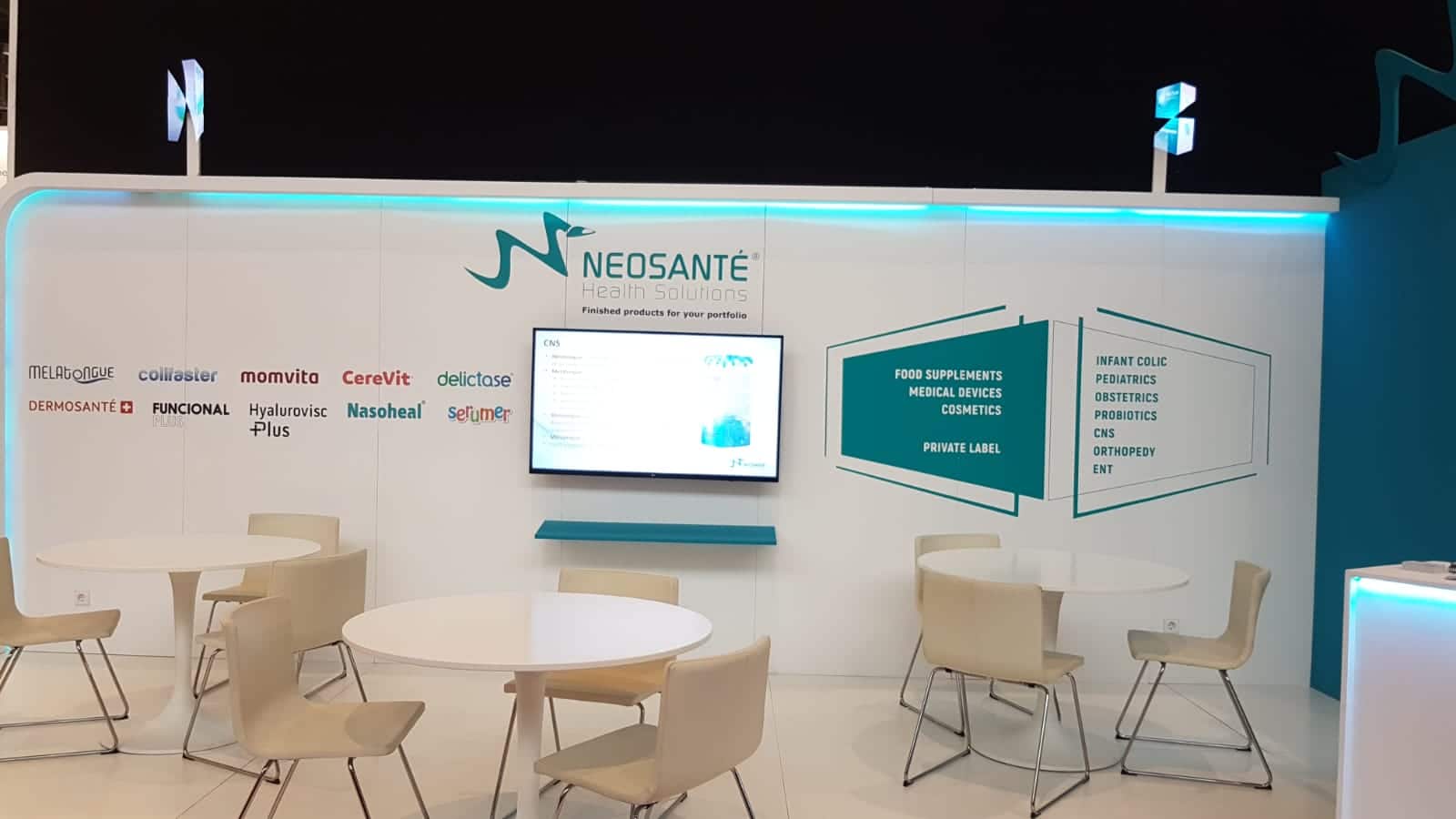 At the request of Neosanté, a company focused on the distribution and promotion of products for consumers and healthcare professionals, RSB traveled to the famous land of chocolate with the aim of building a personalized stand and its contents, among which the presence of the 3D Holographic Fan.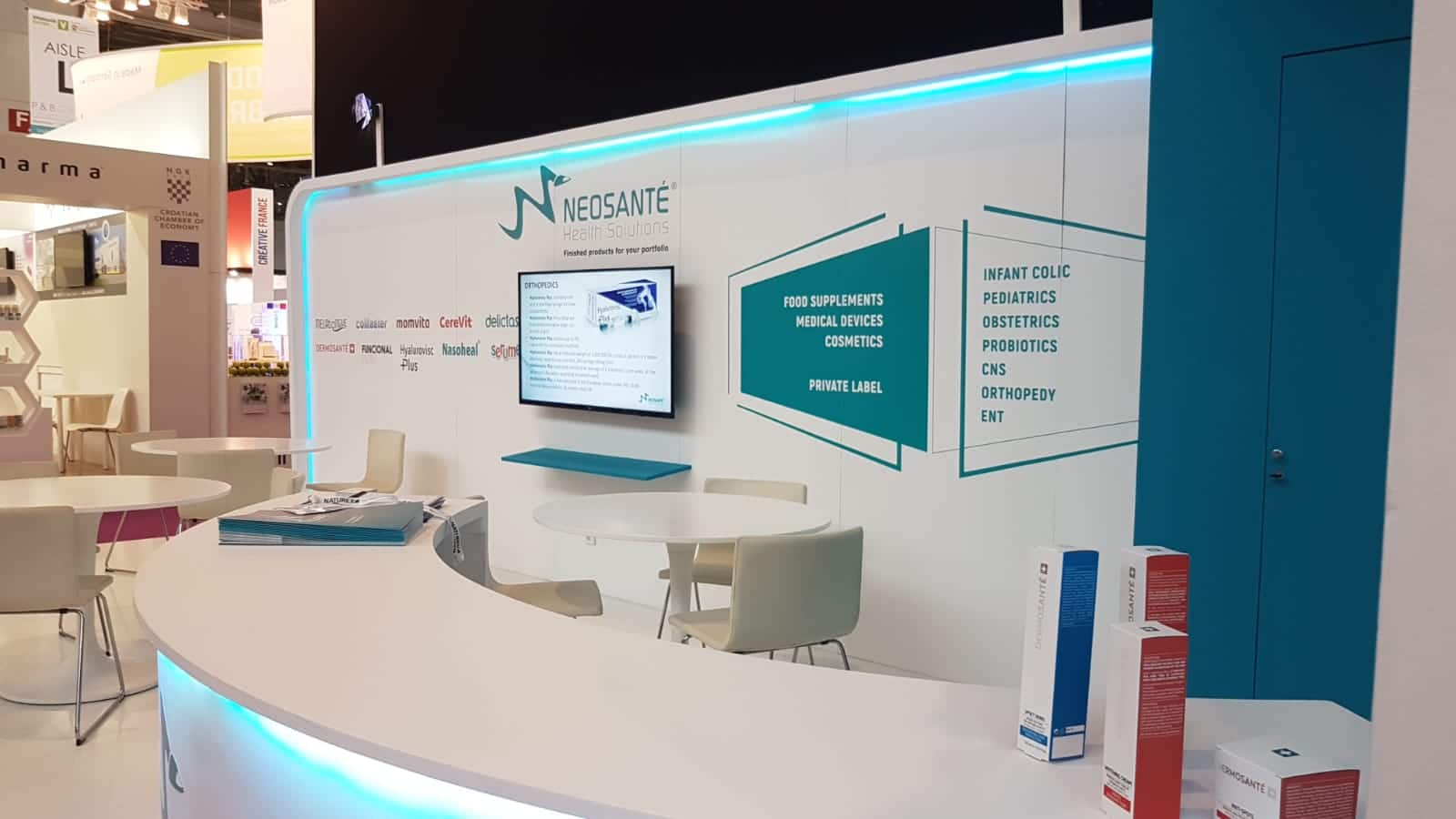 The event ended successfully but Portugal was already eagerly calling for new challenges!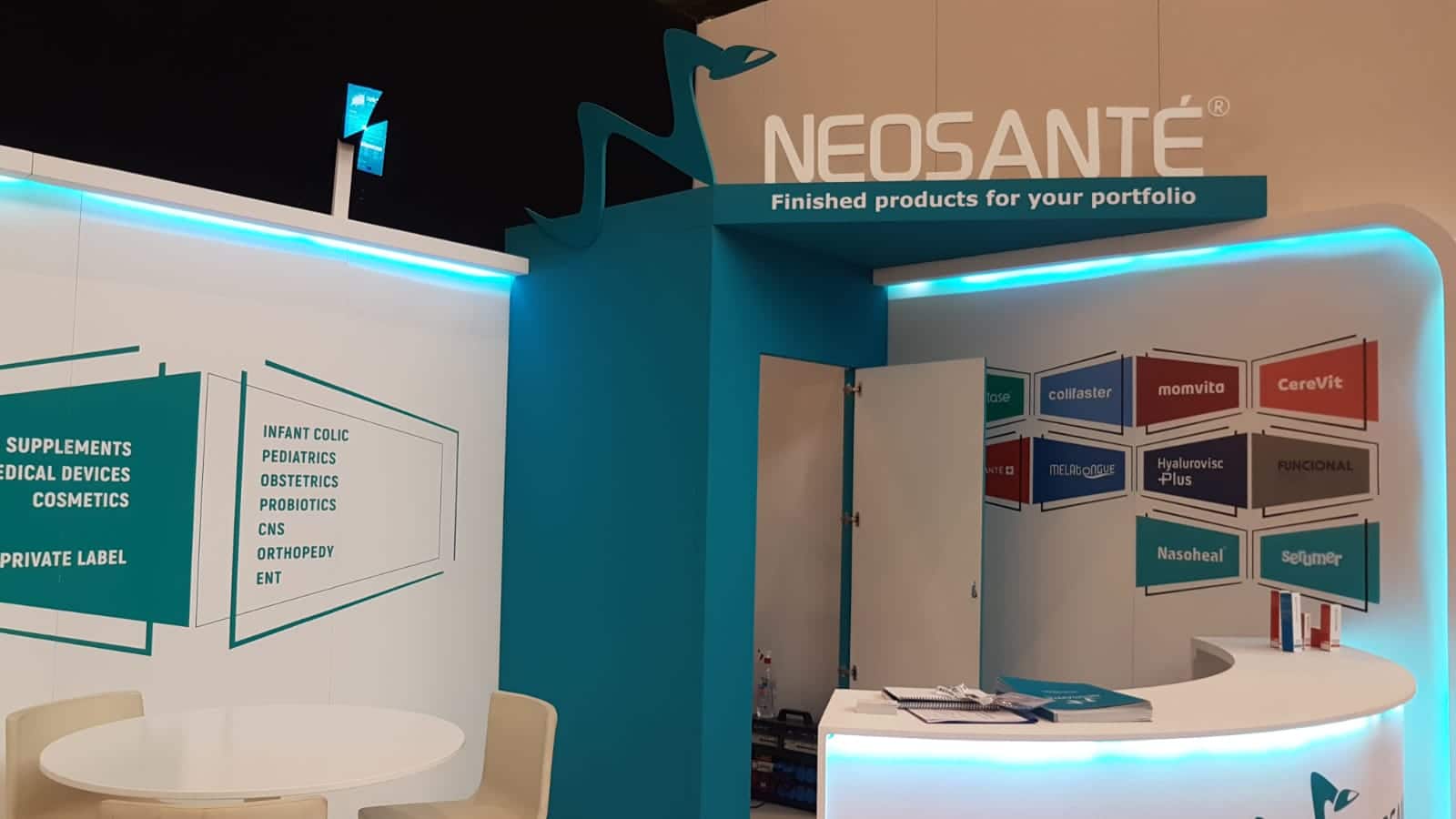 RSB – outSTANDing!