RSB is proud to share the latest stand construction project.
Event: BTL 2017 // Dates: March 15th to 19th // Client: IMAGINEW
In the year that marks the centenary of the apparitions of Fatima, IMAGINEW is preparing the May 2018 release of the animated film "Fatima and the secret treasure".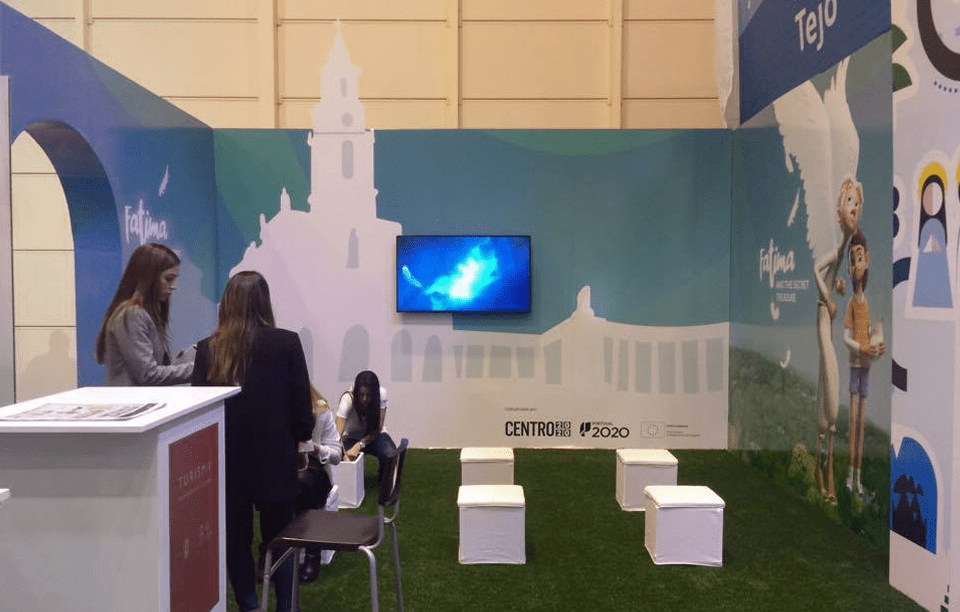 The Stand was designed in order to highlight the characters and environments created. Emblematic scenes from the film were chosen and a cut of the silhouette of the Sanctuary tower was chosen for immediate reading and recognition. With simple lines and valuing the space that was intended to be ample, and that would allow the creation of an area for viewing excerpts from the film, the Stand invites visitors to extend their stay by collecting more information about the animation project from the promoters.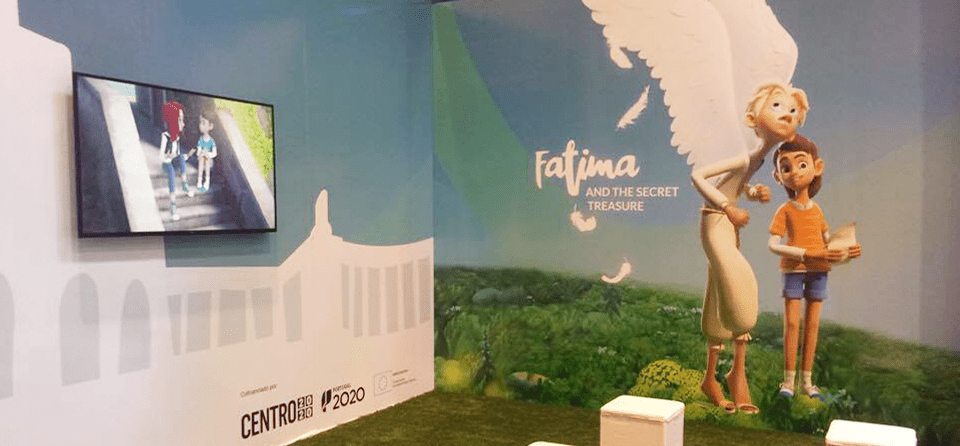 RSB – outSTANDing!