Mercedes challenged us and we made magic with our Digital Solutions at an event that marked the launch of the new EQS SUV!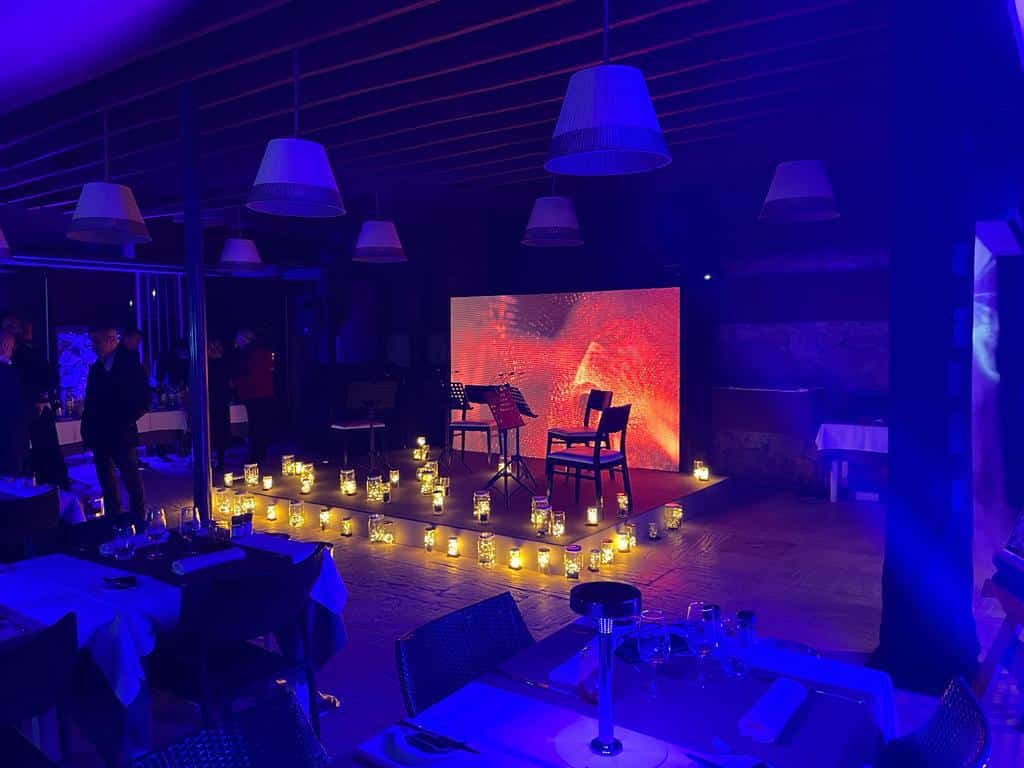 In an inviting, welcoming and luxurious environment that characterized the space where the brand activation took place, in a sublime way, our digital and holographic technological solutions surprised those who were present. Without getting anyone wet, we implemented our Fogscreen Holographic Projection at the entrance to this event with notes relating to Mercedes and the new vehicle in focus. In this way, those who passed through here were immediately transported to the interior of the world. Mercedes.
As a backdrop for a musical show, we chose our Transparent Ledwall Screen which through its contents emphasized the ambience of this space. This is a solution that easily adapts to the environment where you are and allows you to communicate clearly, effectively and creatively.
To create a differentiating interaction, inside the Holographic Showcase there was a miniature of the Mercedes Benz – EQS SUV that communicated all the news of this car with animated information in a completely personalized way.
Finally, our 3D Holographic Fan drew attention to the projection of animations and Mercedes logos in 3D, which created the illusion of suspension in the air. A different form of communication that plays with the viewer's perception, creating a mesmerizing optical illusion.
Do you stay curious about what you can do with our Digital Solutions? Discover it all here!