The Hologram is no longer just a thing of the future, however it continues to be a souce of astonishment and confusion. What is a Hologram? How it works? Why is it important for your company?
Don't worry, RSB has the answers.
What is a Hologram?
Holographic technology is increasingly sought after by companies that aim to highlight their brand or products in an innovative way, but it is not always easy to understand how it works. This technology emerged with the creation of the laser and made photography no longer the only way to capture images. Through holographic technology, the innovative technique of producing real three-dimensional images emerged.
However, holograms are fully 2D images that contain motion parallax, thus creating the depth effect. This mechanism works from a laser beam that splits in two. Both rays pierce lenses to cause them to spread out and become waves. One of the rays is reflected by a mirror which strikes the object and returns to the glass, but the other ray goes straight to the glass. When these two rays meet, they create interference patterns, that is, when a ray is projected and another ray hits it, a pattern is created that gives rise to an image called a hologram.
From this discovery, the possibilities within the field of content creation were expanded based on the holographic illusion given its potential in transmitting creative and highly interactive messages. There are currently a variety of holographic solutions used by companies:
Holographic Showcase
The holographic showcases expose the product in an impressive way, giving the impression that there is an image that hovers inside the pyramid, with movements and graphic animations developed in a personalized way. Ideal for product demonstration in perspective and information transmission through the integration of real objects.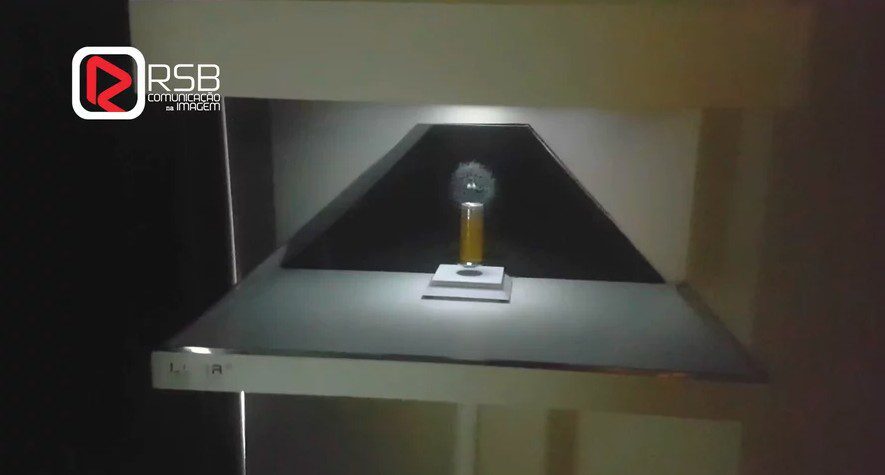 Holographic Film
It is a film that allows the creation of screens with different dimensions, keeping the image perceptible on both sides. It can be used in shop windows, points of sale or in commercial spaces.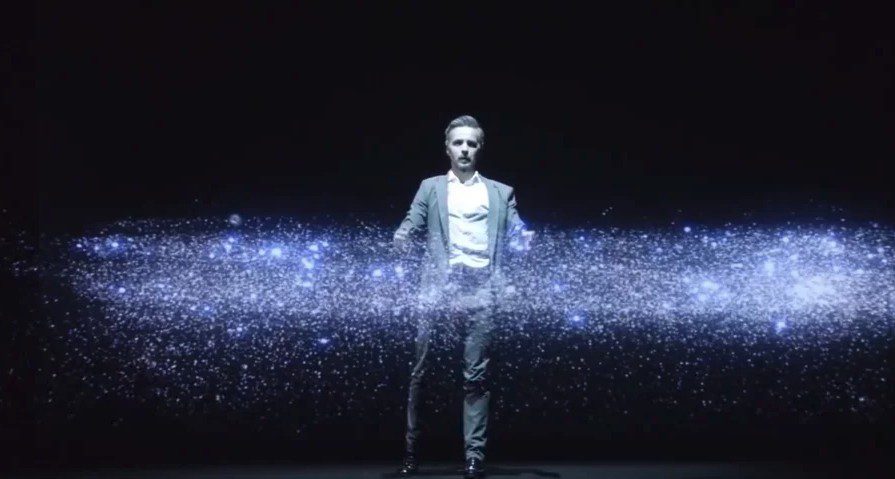 Hologram Screen Water Curtain
Through a rear-projection, images are projected that adopt a holographic aspect. With the interaction of light and water, the presentation becomes dynamic and original. The water curtain hologram screen can be used outdoors and there is no waste of water as the used water is reintroduced.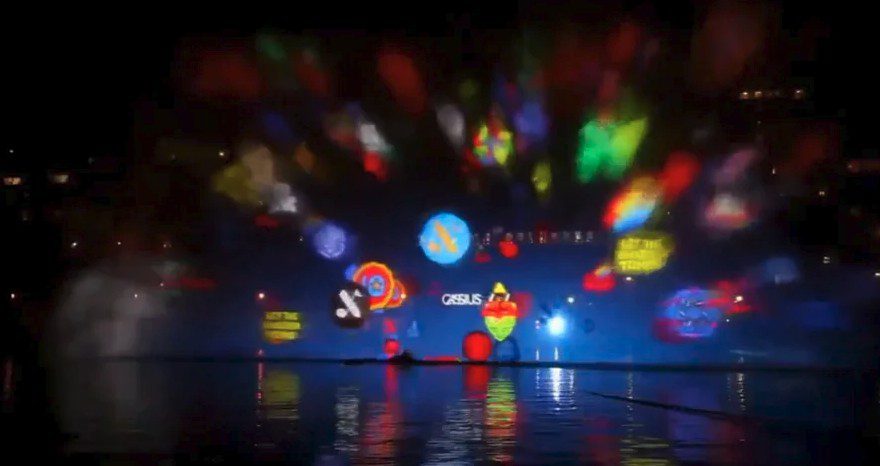 Holographic Thumbnails
They allow the visualization of a video where there is interaction between real elements and audiovisual elements. This combination works through the creation of an acrylic backdrop that is placed in a holographic showcase and the filming of characters that pretend to interact with the objects in the scenario. It becomes a creative solution that can be used in museums or schools.
Holograms: Present and Future
Technology has shown that there are no obstacles or limits to its development and it is essential that brands are aware of interactive digital solutions that can be used both internally and externally. Whether it's for a brand activation, an exhibition stand or a presentation at a conference, there are always holographic options with unlimited customization potential.