Our Design team developed the Tecnogial flyer that combines the concept with the brand's visual identity!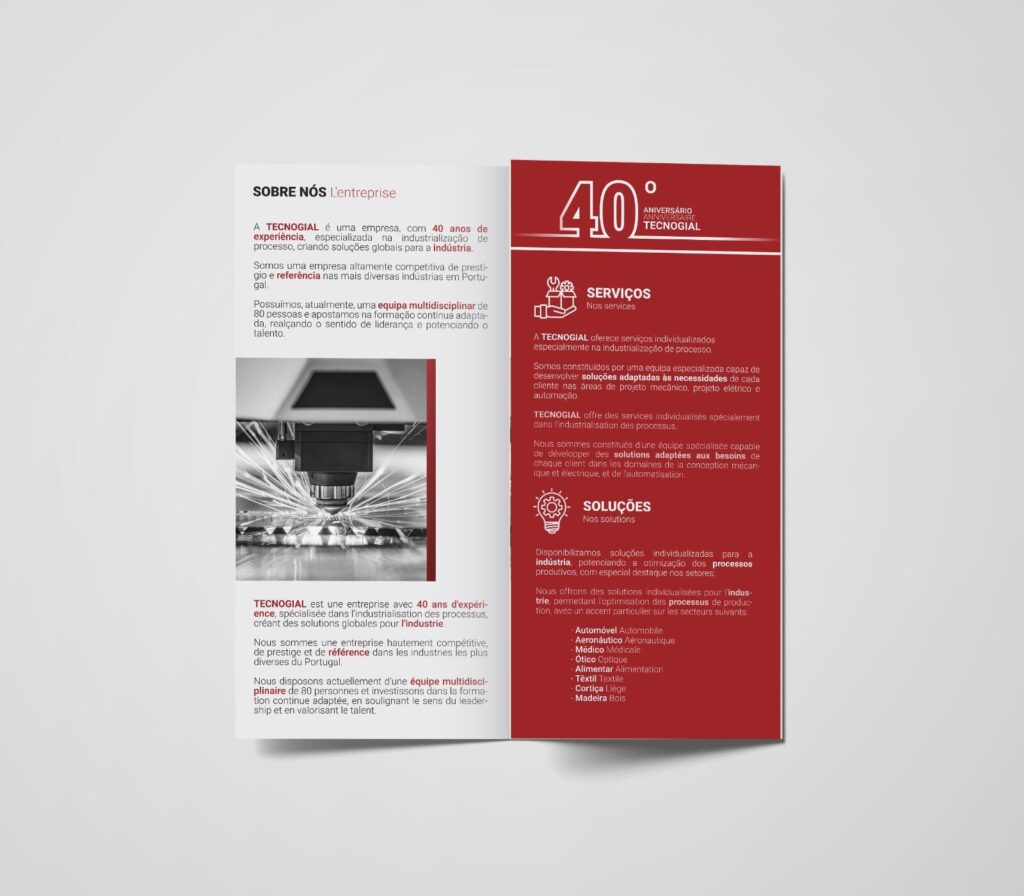 A flyer is a brief and simple way to communicate, and its main mission is to bring information to the consumer.
As such, in order for our work to become more effective, we strive to create attractive compositions of images, texts and colors that, above all, perfectly describe the visual identity and concept of the brand. A simple and quick way to, in this case, in a single flyer, contain the brand image of Tecnogial and also its main sectors of activity, as well as a small presentation of the company, among other aspects.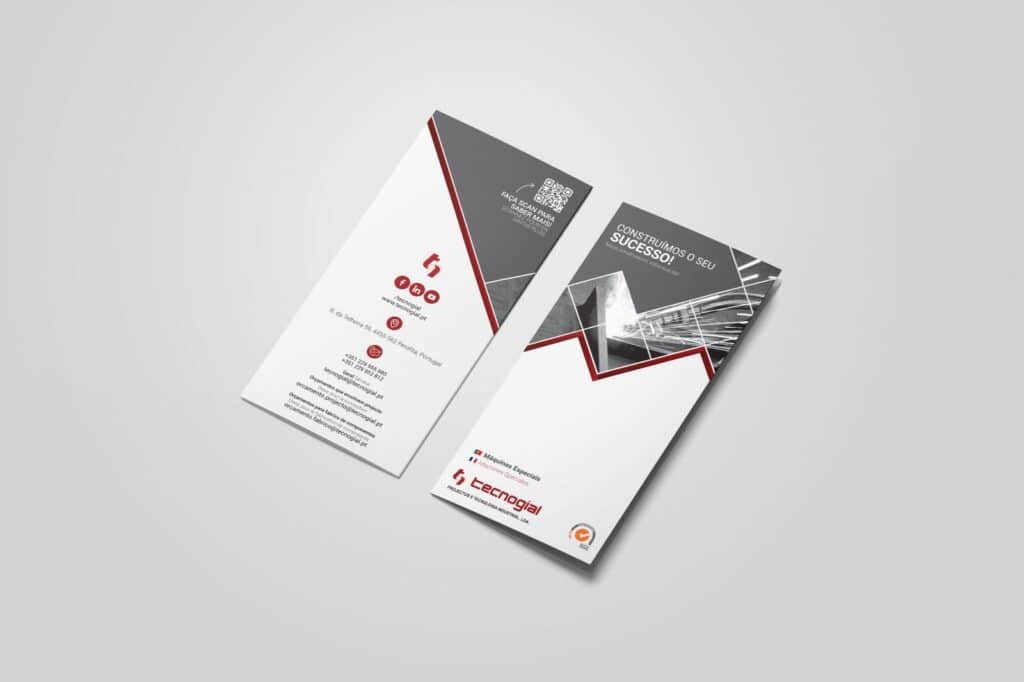 Do you want to create a flyer for your company or project? At RSB we have everything you need!