RSB traveled to Italy with Heliroma, with a stand designed by us!
With a fully customized stand, we bet on colors in shades of green and black, to distinguish the brand's identity between many others. And once the Heliroma is one of the leaders in plastic piping systems for hot and cold water, and in air conditioning systems, the detail regarding these materials could not be forgotten, ensuring a variety of exhibitors on this topic.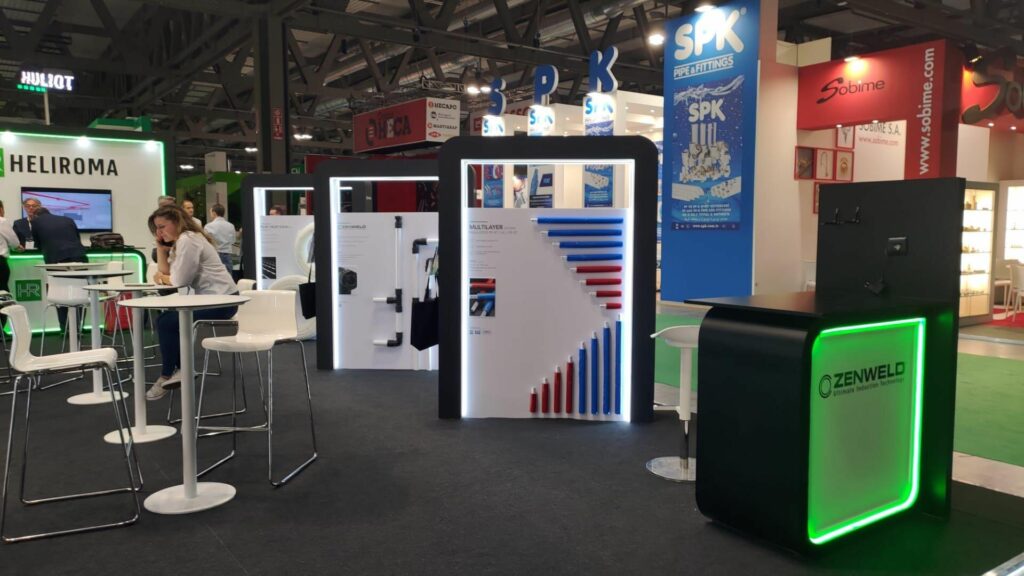 RSB, in addition to all the construction, assembly and logistics of this stand, implemented, as usual, the 3D Holographic fan Solution.. An excellent technology brand differentiation and activation for fair stands!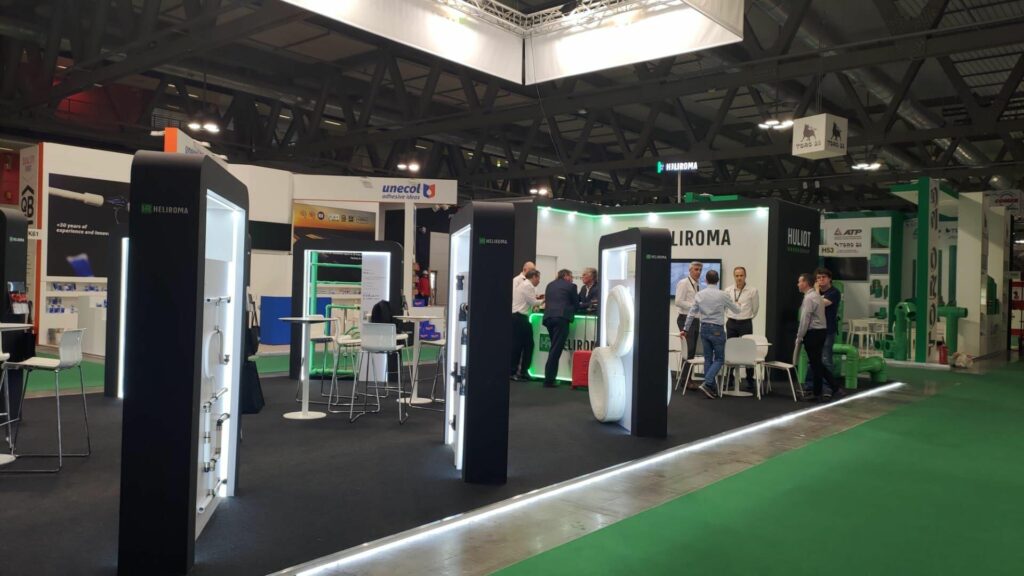 MCE (Mostra Convegno Expocomforte), which took place between June 28 and July 1, is a fair of great international prestige for companies in the HVAC + R, renewable energy and energy efficiency sector.
Do you want to build a Stand but don't know where to start? Talk to us and we'll take care of everything! 😉
Discover all our Stand solutions for Trade Shows.