We were challenged to create the Younical product presentation catalog and we passed the test with flying colours!
Whoever buys Younical buys comfort, relaxation and aromas that become unique and personalized for any type of desire. Therefore, at RSB we have developed a minimalist, clean design with pastel colors that meets the elegance, comfort and delicacy that this brand translates. In addition, we were also responsible for the personalized, creative, commitment and proximity to customers copywriting that, once again, is perfectly linked to the company's identity.

Younical specializes in the manufacture of cosmetics and perfumed products for the home. Its main focus is to work under a private label and/or contract manufacturing regime. This is a company that works to understand the needs of its customers, ensuring the quality and safety of its products.

Since each customer is unique, Younical works to create unique products, assuming a commitment to create exclusive/customized and authentic products, which allow the development of very sophisticated solutions. With a wide range of scents, bottles and even a completely customized graphic line, each article can be adapted to each request and that's what makes this brand so different and innovative.

Younical also has an important footprint in the sustainability of the planet! This is because their products are all refillable and collectible, produced in 100% recycled glass bottles and which can also be transformed into beautiful and elegant decorative items.

One of its values is also working with products that come from renewable sources. Its components are not aggressive for the body or the skin, with alcohol gel being a good example, since it does not contain parabens or preservatives, and therefore acts as a disinfectant, but also as a moisturizer.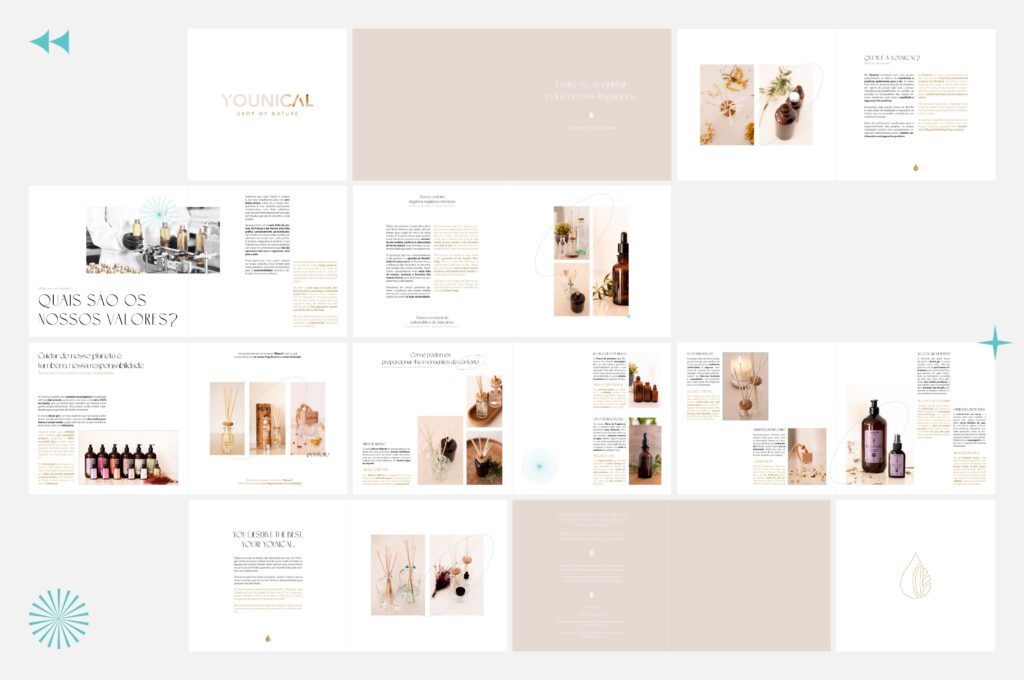 The next catalog to be created by us could be yours! 😉​
Discover our personalized Design services.