Want to build 360 creative freedom? See how it is possible, through RSB!
Creative freedom can start with new features, photos with different angles and colors, videos with the most unusual themes and, the most surprising thing, is that all this can be done in 360º.
The big difference that you can find in the Insta360 One X2 is the fact that it allows wide aperture shooting, in a kind of photographic sphere all around, without having to reposition the camera. Just fix the desired point and everything around you will also be captured. But, let's understand a little better how this works!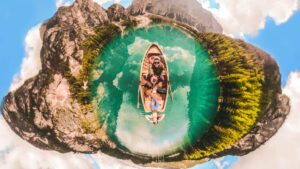 With this camera it is possible to take pictures and record videos with a better range and greater natural lighting. Through the "Pureshot", incorporated in the Insta360 One X2, we were able to highlight those photographs that may have had a darker or not so beautiful lighting. With the same option, we can also reduce noise, preserving all the details you need for your work or personal use. Amazing, don't you think?
But we don't stop here! Anyone who wants to embark on a more challenging project, this device is waterproof up to 10 meters deep (with a support that guarantees its proper functioning up to 45 meters). A true underwater creative freedom.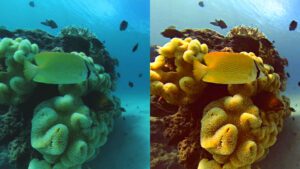 But what are the features of this camera?
With the Insta360 One X2 and its ability to film in 360º, there is no detail that escapes and will make anyone admire what they can get out of it. And everything can be reframed later in any direction. It is also thanks to this feature that you can play with the creative freedom that is offered to you. Well, with this new digital solution, nothing is what it seems!
Do you know that photo or video that you really liked and with great quality, but there's always a person who appears without being able to stop it? Well, with the Insta360 One X2 it is possible to live in a "ghost town". Do not believe? At RSB, magic happens!
In addition to these tricks, the Insta360 One X2 camera allows you to enter a world of "Wildlife" where RSB can keep up with the improbable.
If you want to start using a new technology and a new digital solution that promises to innovate your new project, and grab everyone's attention, we have the ideal solution for you.
Discover more about Creative Freedom and other digital solutions