At RSB we like challenges and this time we raised the bar! The Victoria Seguros got in touch with us to guarantee innovation at the "Prémios Construir 2022" event in Lisbon, and the improbable happened!
In addition to collaborating in this event with two 115 cm 3D Holographics Fan, the trophy for the big winner of the category in focus was, nothing more, nothing less, than our Portable 3D Holographic Fan! ✨
This is a solution that, like what happens with the 115cm 3D Holographic Fan, simulates the projection of an image, videos, lettering and animated logos in the air! However, its acrylic protection allows its use in a variety of events! And that's what happened in this case, where we designed animated logos and lettering referring to Victoria Seguros and even small animations referring to the great winner of the 2022 Construir Awards!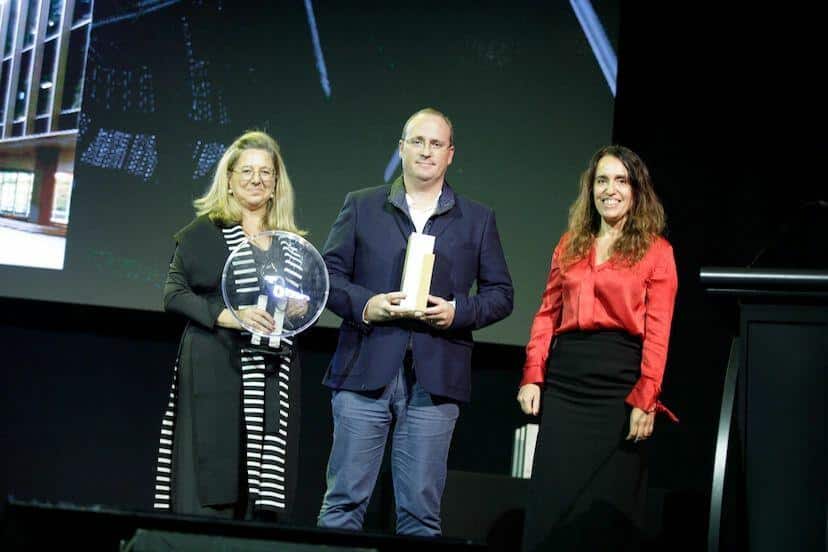 Do you have a big event in mind, but don't know how to surprise it? Our Digital Solutions speak for themselves! 😉