This is news that will please the female audience!
Between the 7th and 9th of April, at Expocosmética, RSB experienced a new collaboration with E.MI, a nail design brand founded in the Czech Republic by the world champion in the same field, Ekaterina Miroshnichenko. This brand is not only known for selling materials and accessories for nail art all over the world, but also has a nail design school represented by official entities distributed across Europe, Russia and Asia, with Portugal included in this list.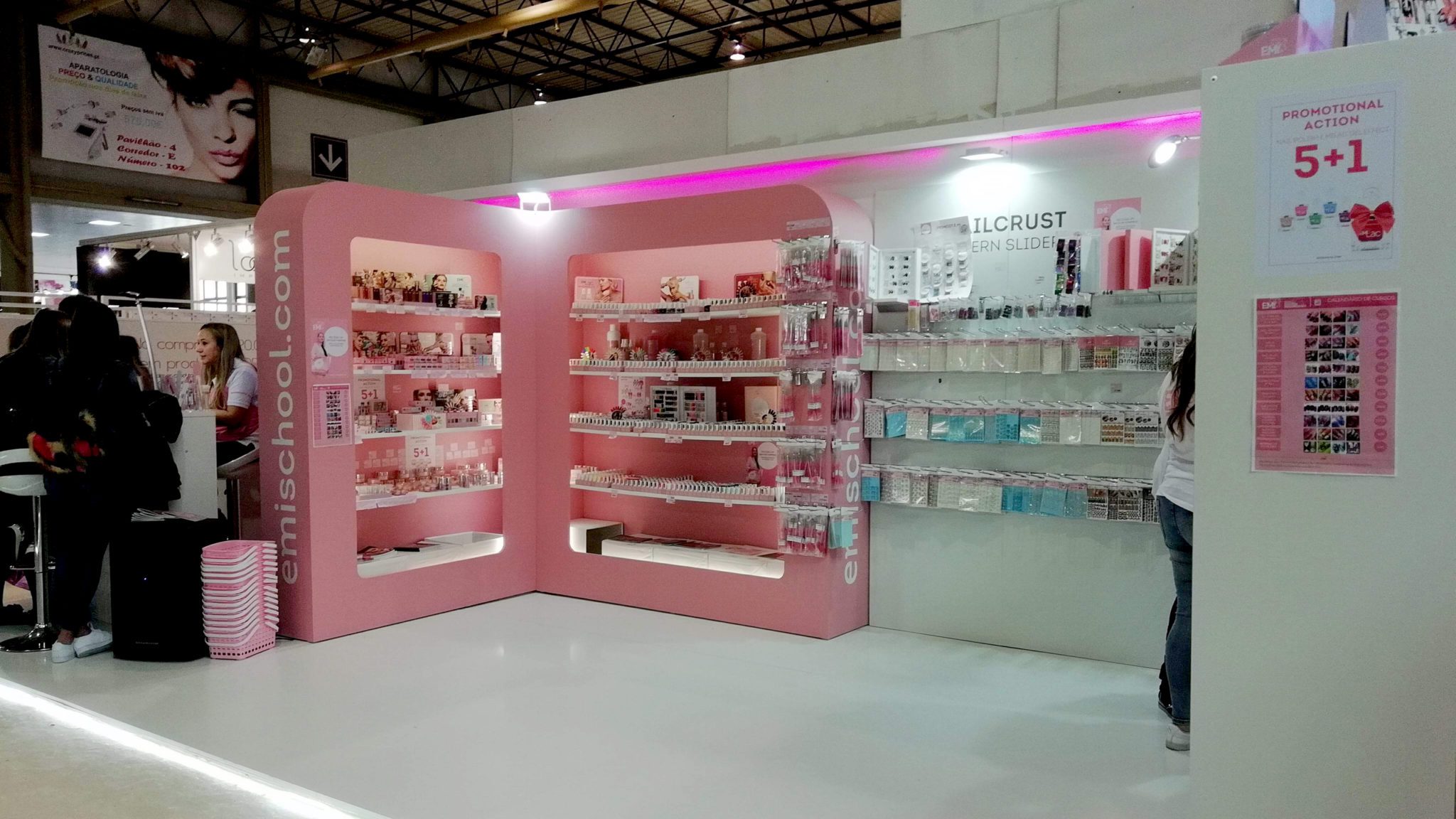 After assembling the stand, the result could only by one: modern and feminine. The white and pink were properly combined with the soft features of the other elements of the space.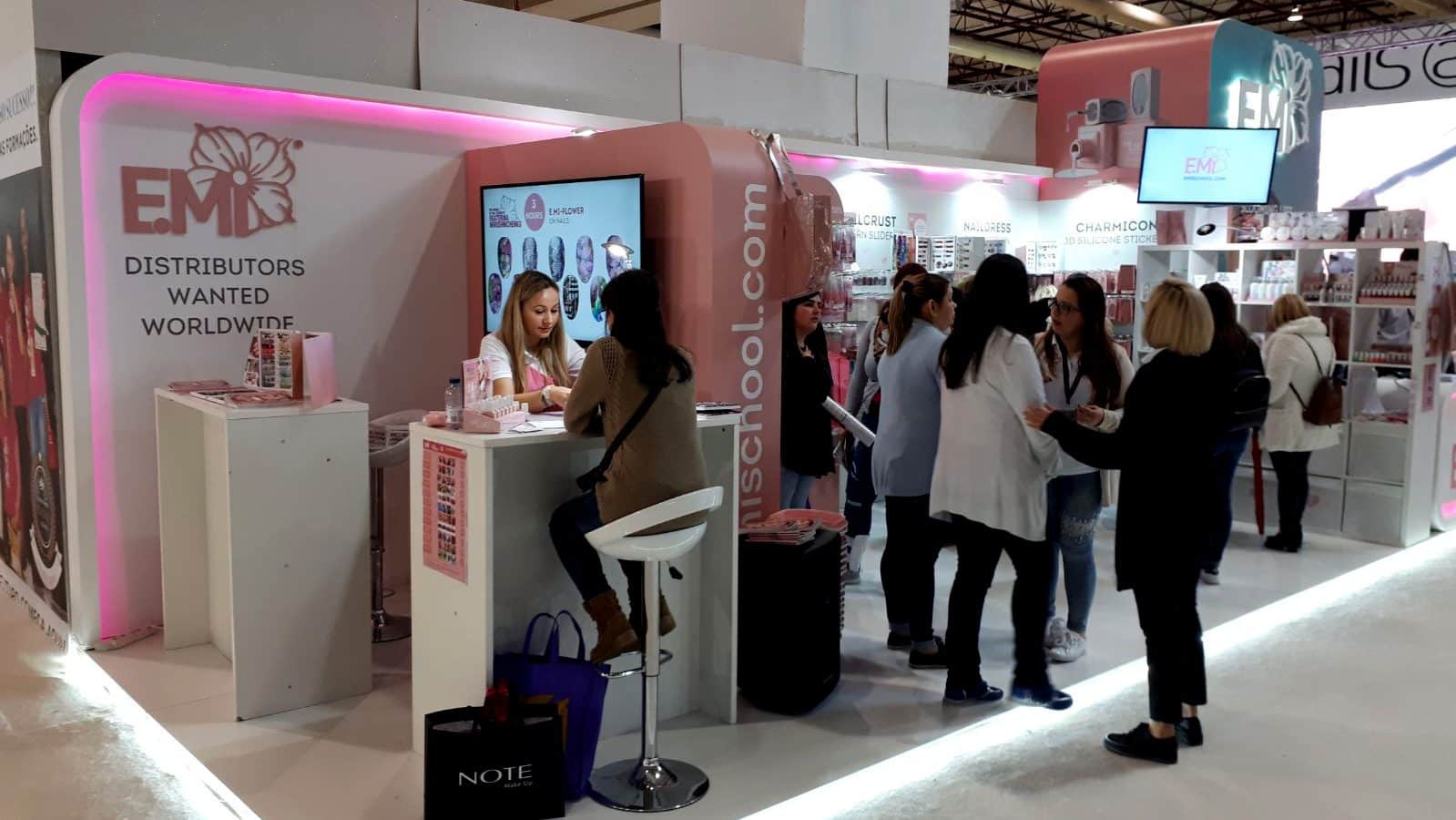 In the center, a partition was implemented that separated the area for nail maintenance from the area for selling accessories, where shelves with various products were on display. In the latter, the public had the possibility to walk calmly while getting to know the brand and the promotions it had to offer, or simply to discuss ideas.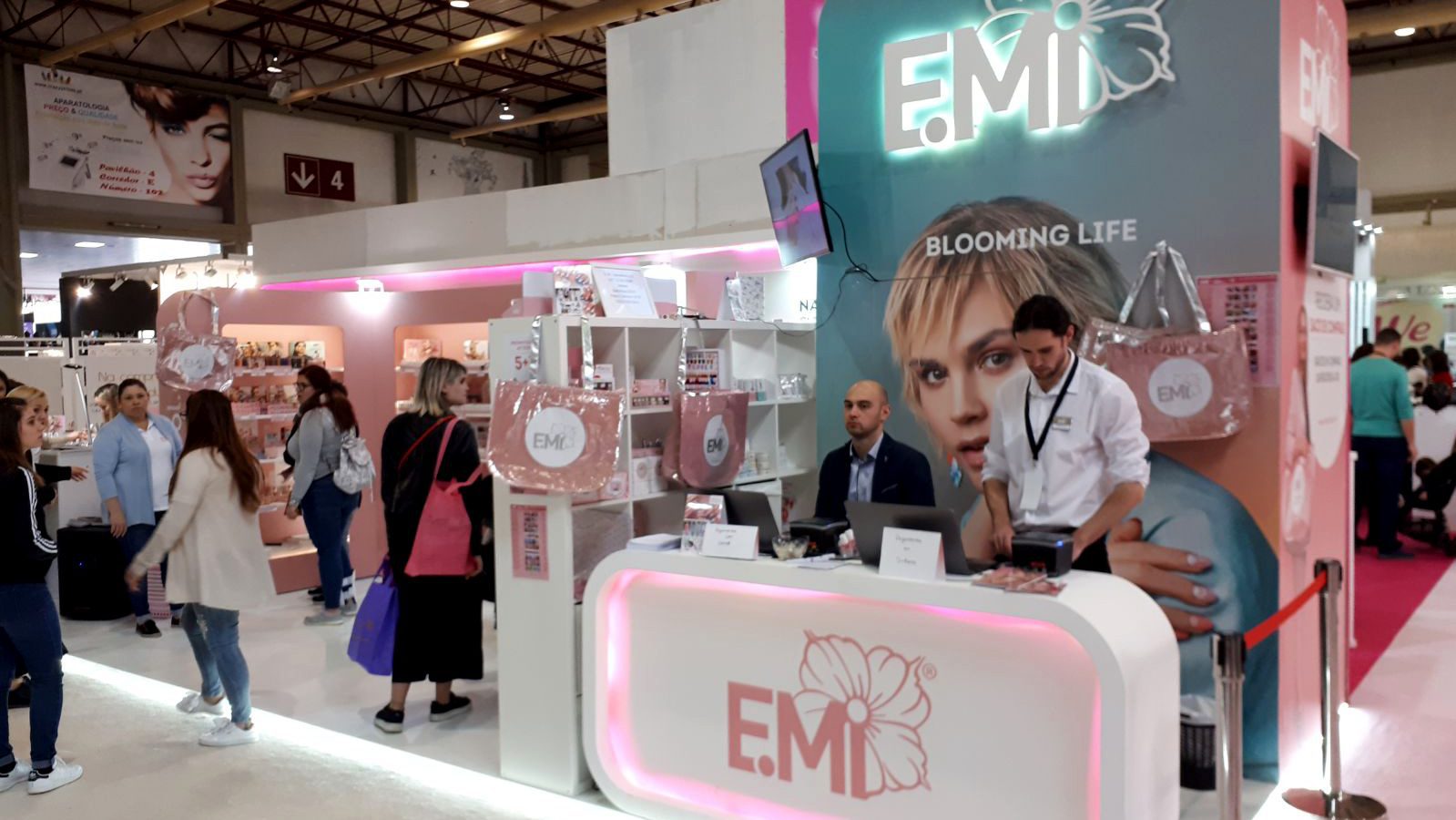 Once again, goal accomplished, and in beauty!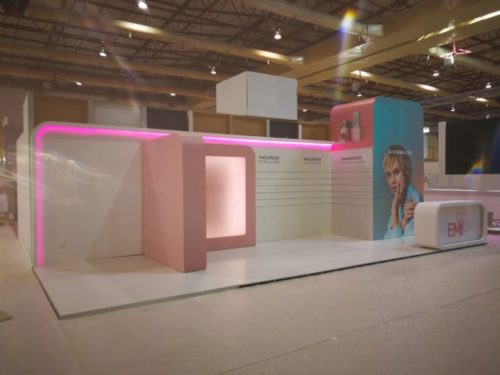 RSB – outSTANDing!
Discover our Stand Solutions for fairs.